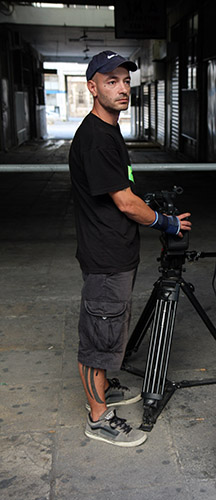 ANDRONIKOS KARAKATSANIS
Cameraman -  editor
He studied at the National Technical University of Athens, in the department of Mechanical Engineering.
Since 1998 he is professionally engaged in TV,
initially as an assistant cameraman and then as a cameraman, director of photography  and editor.
He has worked on documentaries, TV commercials, TV shows, video clips, news shows, director of photography in feature film "Tungsten" 2011 etc.